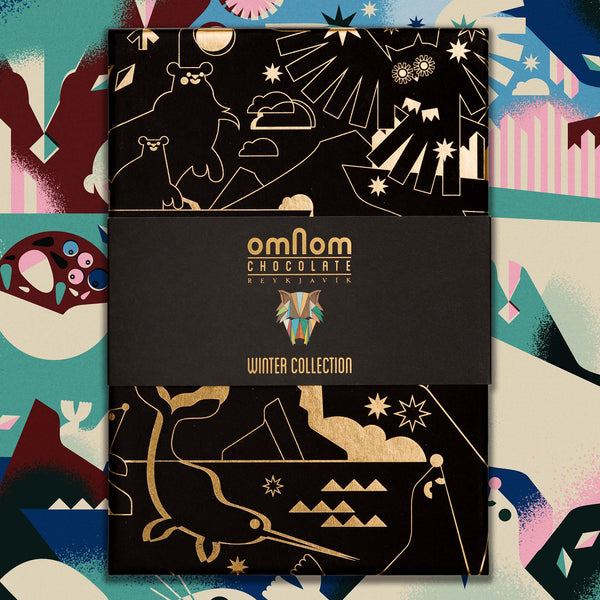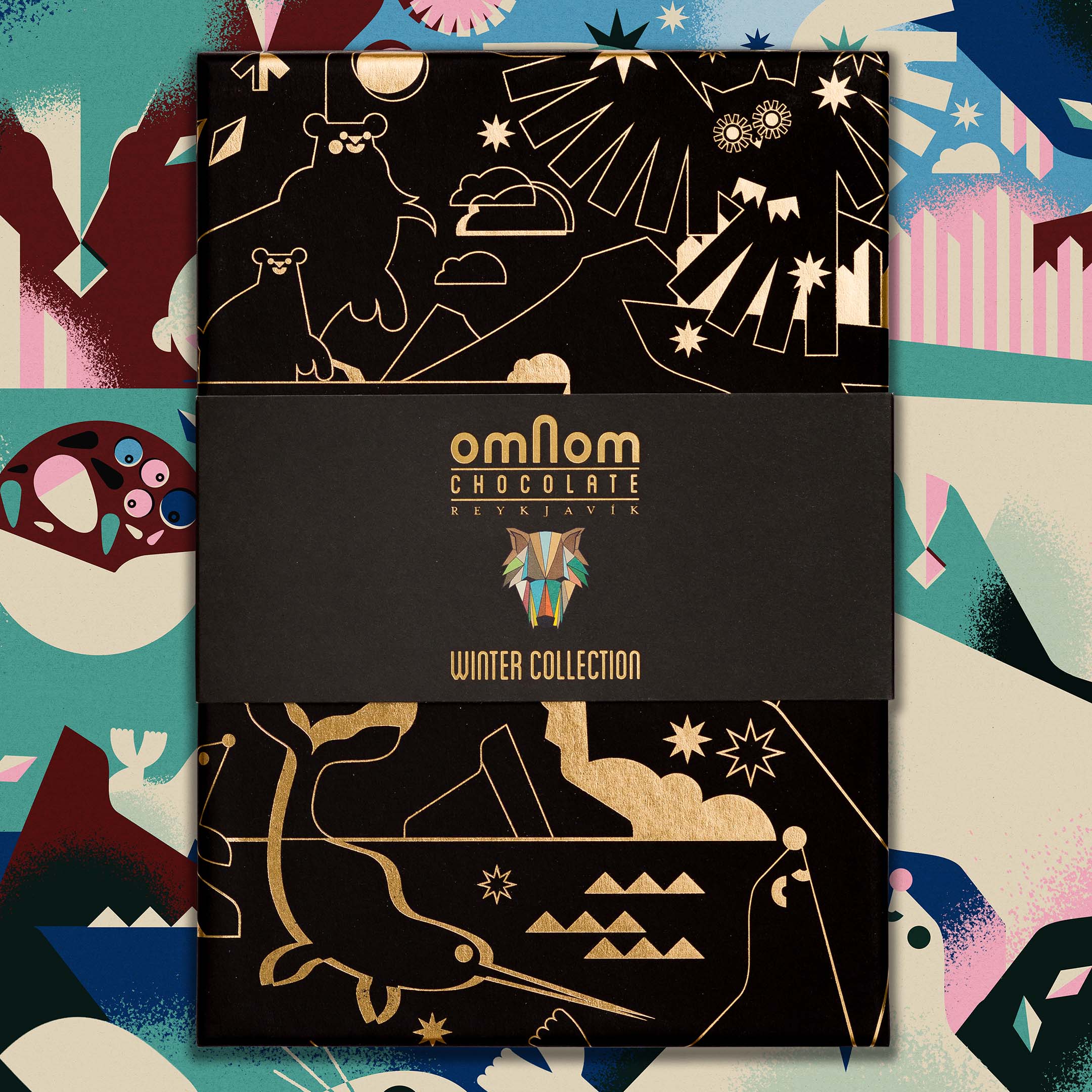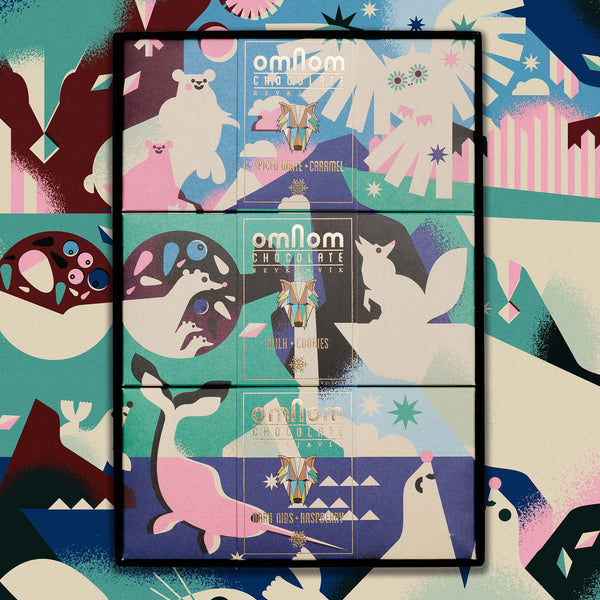 In the cold embrace of the northern winter, we warm our hearts with nostalgic flavors and find comfort away from the cooling temperatures.
The Winter Collection draws inspiration from Icelandic winter traditions. The gift set includes three chocolate bars that are special in our hearts.
This year the art is in the hands of Iceland-based artist Jorinde Jankowski. The artwork is originally a painting, and this year's theme is the beautiful winter sun in all its glory.
The gift box includes:
Spiced White + Caramel
Milk + Cookies
Dark Nibs + Raspberry