WAKE OM AND SMELL THE nom
Summer is gone; it's the season of sweaters, Frappes and Fall Girls. Want to elevate your autumn game?  Wrap yourself in a Lenny Kravitz-sized scarf, roll in the autumn leaves, and embrace the best season with our special coffee chocolate made solely with coffee beans. Why drink it when you can eat it? Coffee + Milk tastes precisely like a tasty cappuccino.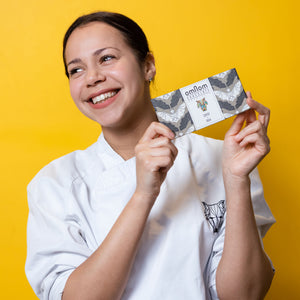 Meet alexa
An Omnom veteran tell us important Omnom traditions.
CHOCOLATE MADE WITH COFFEE BEANS
lOVE COFFEE?
Meet The Bat
Only available in our shop