Omnom Chocolate and Ice cream shop
Step into the Omnomsphere, nestled within our chocolate factory. A small and quaint but utterly delicious shop, sweeter than your wildest dreams. 
Get ready for some seriously colorful and exciting Ice Cream creations that are somewhere between a dessert and a Sundae. All toppings, creams, and sauces are made in-house by our pastry chefs. 
You will also find all our delicious chocolate in our shop, as well as samples for you to taste while you figure out what kind of chocolate person you are. 
We also offer seasonal products and Ice Creams, For more details on those, you need your start lurking on our social media. 
Oh and one more thing, sometimes our opening hours change. Please check out social media also before making the journey to the Omnomsphere. What are you waiting for? Are you ready to become a nimble nommer?
Choose from Our oh!-so-Nom Recipes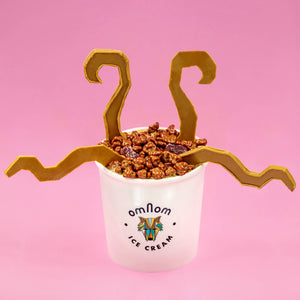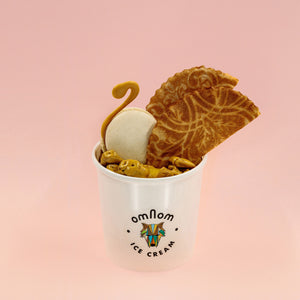 The Bat
Coffee chocolate sauce, baked brown sugar pretzel, and yuzu cream
tHE Octopus
Licorice chocolate sauce, licorice raspberry nuggets, and extra sour raspberry gummies.
The swan
Mango-passion sauce, chocolate passion macaroon, chocolate coconut flakes and waffle wings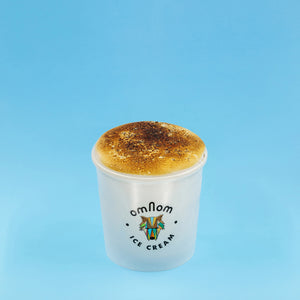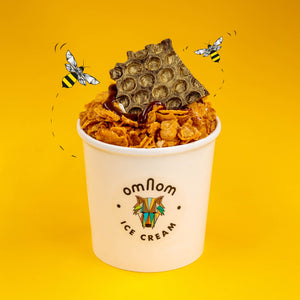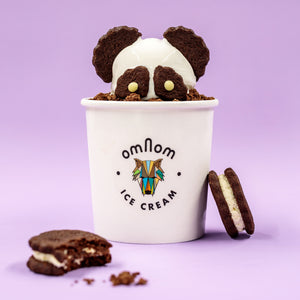 The Polar Bear
Torched marshmallow, 70% dark chocolate sauce, oatmeal cookie crumble, and birch smoked sea salt from Saltverk.
The Honey Bee
Honey milk chocolate sauce and honey roasted cornflakes.
thE Panda
White chocolate sauce and chocolate cookie crumble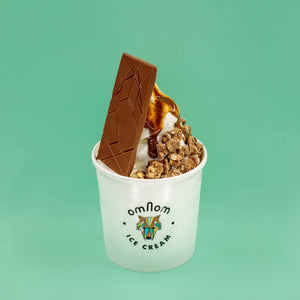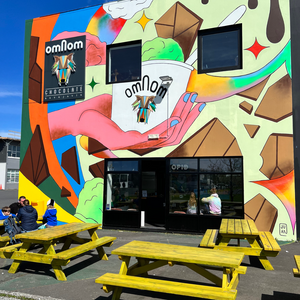 THE Ram
Almond butter, milk chocolate covered almonds and peanuts.
Literally no words to describe this ice cream. We've had their chocolate bars before but the ice cream is truly an experience. Vanilla ice cream that tastes like cake batter, almond butter and peanuts and chocolate... Absolutely out of this world! I will be dreaming of this dessert until I can have it again!
Happy Customer
What a cool ice cream and chocolate shop on the edge of town! So many flavors of chocolate bars like caramel and milk of Madagascar. And the types of cool ice cream creations were spectacular! Definitely a must visit.
Happy Customer
WOW! What a great ice cream shop. We loved see all the different creations. The staff were super helpful. And there's SO MANY chocolate bar flavors. We will be back!!
Happy Customer